Wildwind – leading the fleet - the beach paradise holiday for serious sailors!
Having operated Europe's top dinghy sailing centre on the Greek island of Lefkas for over 30 years our clients demanded a winter operation as well and our Mauritian centre was born.
The Wildwind base in Vassiliki has become known as the top location in Europe for windy afternoons and perfect beach sailing conditions. Offering the widest selection of dinghies and catamarans of any sailing centre in the world, superlative wind conditions, and boasting staff that are universally recognised for their friendliness and personal attention, not to mention their sailing skills (some have even gone on to win Olympic medals) the flagship Wildwind centre is open from May until October.
Unsurprisingly our reputation in the sailing community is really superb. At Wildwind, people know what they're getting: an amazing, safe and cutting-edge sailing experience in a relaxed and laid-back atmosphere.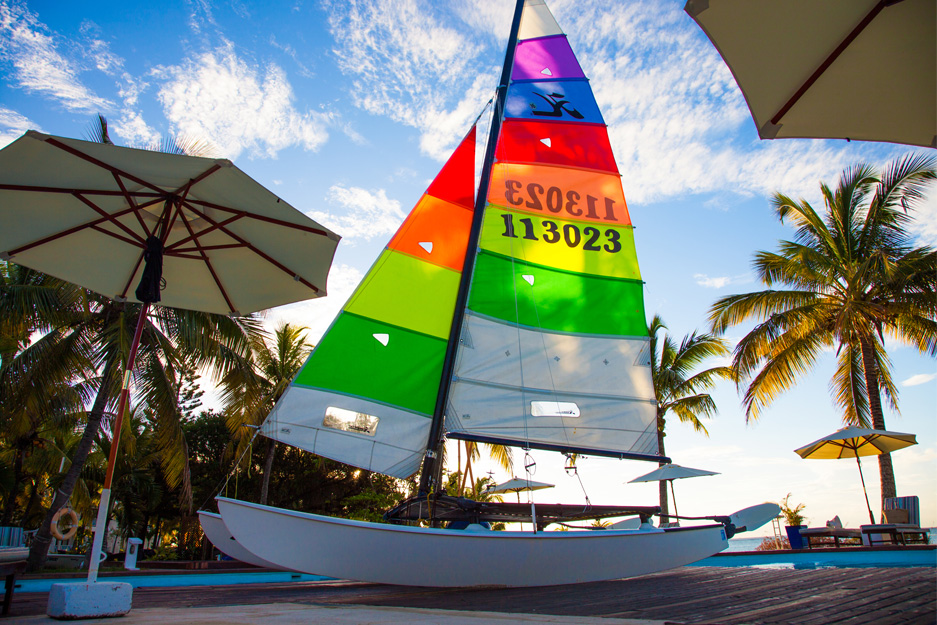 Our Mauritius centre opened in 2014 and runs all year again providing the excellent sailing conditions albeit with a smaller fleet but with the same personal attention and commitment to excellence as our Vassiliki centre. Whereas the wind in Vassiliki has a pattern of light winds in the morning followed by fresh cross shore winds in the afternoon, you'll find more 'normal' winds in Mauritius, usually with strengths between Beaufort Force 2 and 4 – perhaps more in the 'comfort' zone for many. There are two distinct sailing areas: inside the reef providing ideal conditions for novices and intermediates perfecting techniques; while outside the reef conditions can be more challenging – with more wind and long ocean swells making our 'Sail-Away' days and two day 50 km 'Raids' exploring offshore islands and beaches a truly rewarding and memorable experience.
"They've combined some of the best kit and technical knowledge on the island with the professionalism and fun of their Greek base, in such a beautiful tropical setting" Yachts & Yachting
At our Greek sailing centre we also offer our unique 'Healthy Options' programme, ideal for partners who do not sail, or for anyone wanting to relax after a hard day on the water. Yoga, Pilates and other fitness classes are held daily just yards from the beach, along with a wide range of other fun activities such as herbal walks, aqua-safaris, guided bike rides and walks through the beautiful olive and orange groves behind the centre.
Both centres are RYA recognised and we offer a wide range of RYA courses and instructions at no extra charge wherever you choose to go on holiday.
Having travelled as far as Mauritius it would be a shame not to explore this extraordinary island so we offer you the chance to 'trade' some of your sailing days for other adventures/excursions that will allow you to experience a little more of Mauritian life, be it on, near or under the water. Please see our Adventures page for more details of these great opportunities.
While we don't yet offer our 'Healthy Options' programme in Mauritius, as you'll see on our 'Accommodation' page, our hotel also offers a spa with excellent massages and treatments - a chance to really pamper yourself and at very reasonable prices too.
Who comes on our holidays?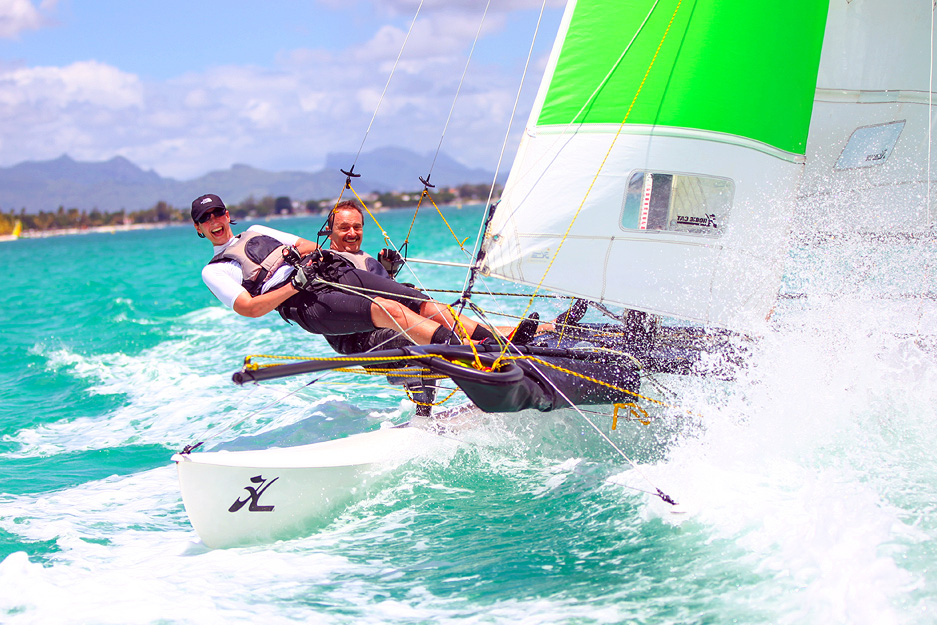 Most of our guests typically come from Northern Europe, especially the UK, Germany, Holland and Sweden – though we also have agents in Austria, Hungary, Switzerland, Belgium and South Africa leading to a varied group each week. Most of the instructors speak English but we are able to offer instruction in French and usually German.
Supporting the sailing community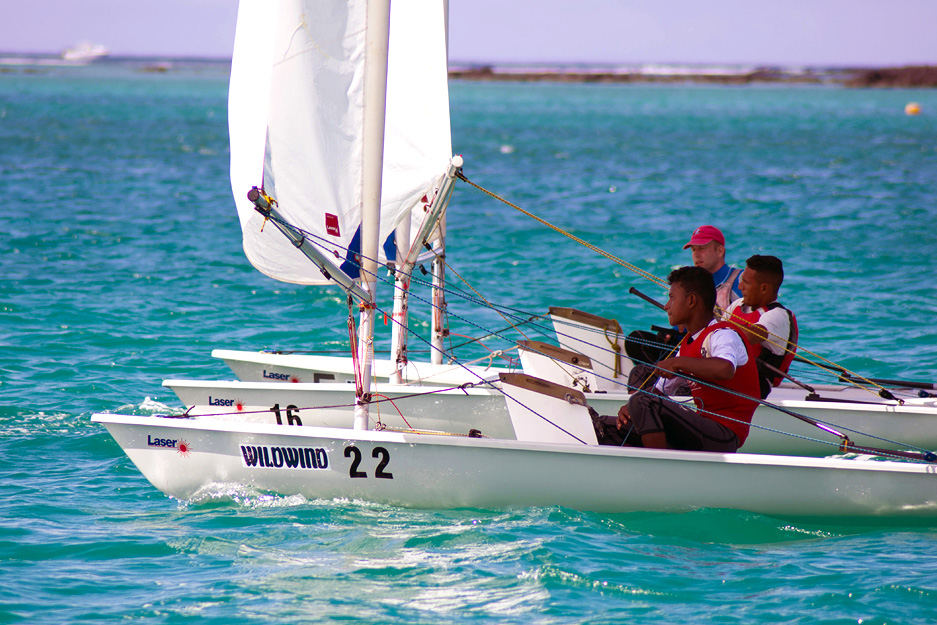 Over the years Wildwind has sponsored a number of events and organisations, including national Hobie Cat Class Associations, Hobie World and European Championships, the UK Laser Class Association with their Grand Prix and Laser Masters Series, the East Coast Piers Race, Lymington Town Sailing Club, the Solent Forts Race and, of course, the Vassiliki Watersports Festivals organised in association with the Lefkas and Greek municipal and regional councils. In Mauritius we support the Mauritian Sailing team and we have run a number of regattas to get the entire island involved in this marvellous sport.