News
Experience Wildwind Mauritius for only £1600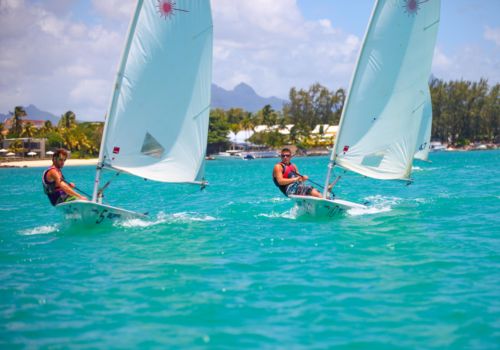 Missing the sun and bored with carrying an umbrella with you yet?
In which case, why not blow away those winter blues on a Wildwind sailing adventure at our stunningly warm all-year base in Mauritius?
As Yachts & Yachting said: "a year-round destination which is perfect for a winter escape". You can read the entire article here: https://mauritius.wildwind.co.uk/yacht_and_yachting
We chose our base in Mon Choisy in the Northwest of Mauritius for the best sailing conditions on the island – the only part of the Mauritian coast to have a large and deep enough sailing lagoon inside the reef as well as the best wind and calm rolling sea conditions for exciting adventures outside the reef.
And, as well as fabulous sailing, turquoise sea, unbeatable sunsets, beautiful white sandy beaches, and the opportunity to try out a wide range of alternative activities such as swimming with dolphins, kite-surfing, scuba-diving and much more, the Mauritians were recently voted the friendliest people on earth, guaranteeing you a wonderful welcome and stay with us.
If you take advantage of our current 10% offer for holidays booked before the end of November you could be soaking up the winter sun and enjoying as much sailing as you could want on the largest fleet of Hobie cats and monohull dinghies in Mauritius and at the only recognised RYA holiday company in the entire Indian Ocean for around £1600 and on some dates even less.
This includes flights, half board accommodation, overseas transfers, activities package and our great programme of sailing – which this year also includes the chance for longer overnight Sailaways, as well as regular regattas as detailed on the website.
Places are limited each week so that we can guarantee all of our clients the best possible personal attention and experience. So, if you are thinking of joining us in the sunshine while the rest of Europe 'enjoys' winter temperatures, please do contact any of our friendly agents as soon as possible.